Waking up in Sri Lanks
Sigiriya rock of Sri Lanka today? Or perhaps Menneriya national park? The Sri Lanka tropical birds are waking up, the beautiful chirping near your lodge is the start of your adventure on this beautiful island. The sun shines through already in your eco-lodge. Open it and look outside. You slide open your window and the sun accentuates the beautiful green accents on the trees and the fierce colors on the flowers and fruits: this is real nature.
Your first day at the foot of the lion rock begins. But first your host Kamal, who know Sri Lanka like his back pocket, provides a delicious breakfast with fruits from the garden of the lodge and other fresh, locally produced food. What will the adventure be today? Elephant spotting at the quietest time of the day, Menneriya national park or the famous Lion Rock? The Lion Rock, or the Sigiriya, is the most famous natural treasure of Sri Lanka, and you happen to stay only 10 minutes from it by car or an one hour hike. Minneriya National Park and Kaudulla National Park are about 5 kilometers away.
Going on an adventure
Today Kamal will accompany you on your journey and arrange reliable touring guides and drivers. Kamal probably advises you not to go straight onto the beaten track but to start more sportily. To do this, don't get up too late and climb Pidurangala Rock before the hottest part of the day. This is next to Sigiriya Rock and offers an impressive view over the wide area and all the places you will discover in the coming days. The hike of about an hour is easy to do, but you should wear hiking boots and the reward more than makes up for the effort. Above you get enough inspiration to make your plan for the next days.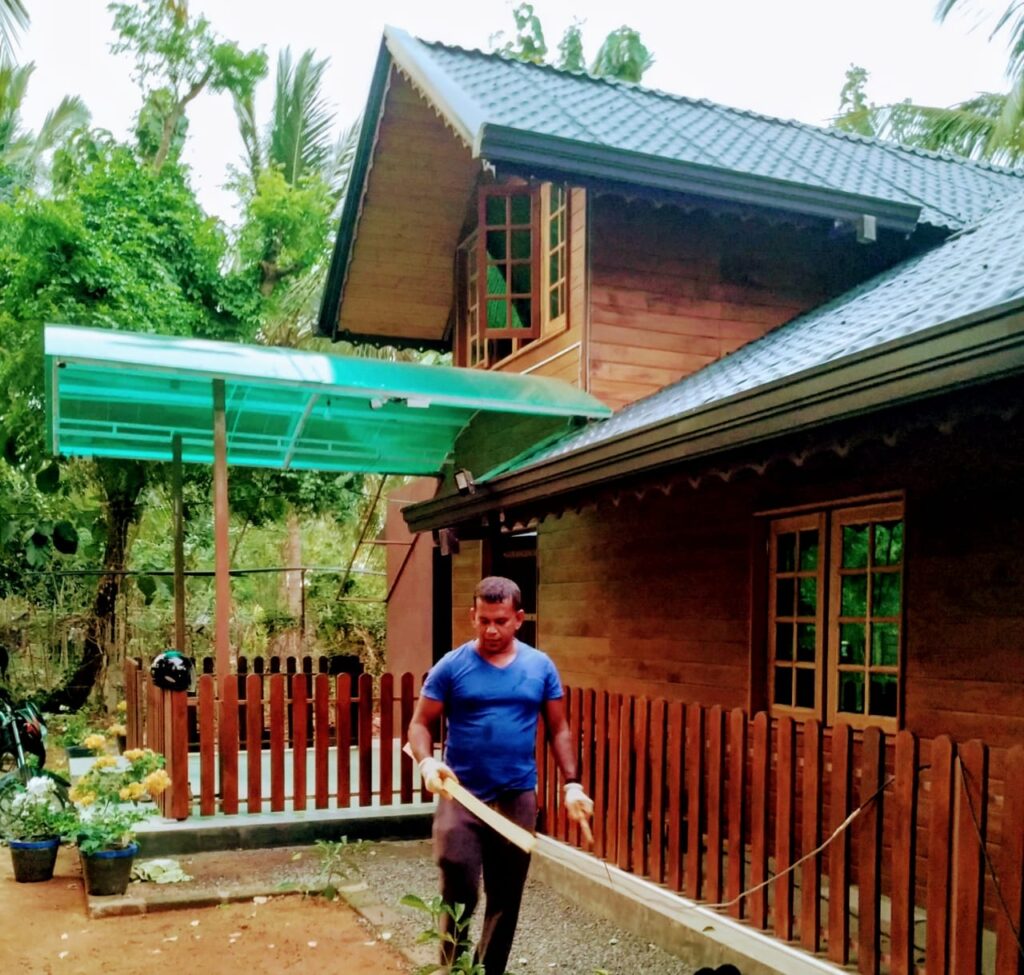 Relax in your Machcha lodge
Back down you have lunch in a local restaurant that Kamal recommended. Then a little exploration and a siesta in the garden of the lodge. You end the day in a friendly family restaurant with a wide variety of local curries. The rural, quiet location of Machcha Lodge guarantees you a good night's sleep. So you start your next day full of energy. Will it be the Lion Rock, a National Park or the royal city of Polonnaruwa? More about that later. Now on with the anticipation. For Kamal's first guests, this dream became a reality. So far, they are unanimously enthusiastic.