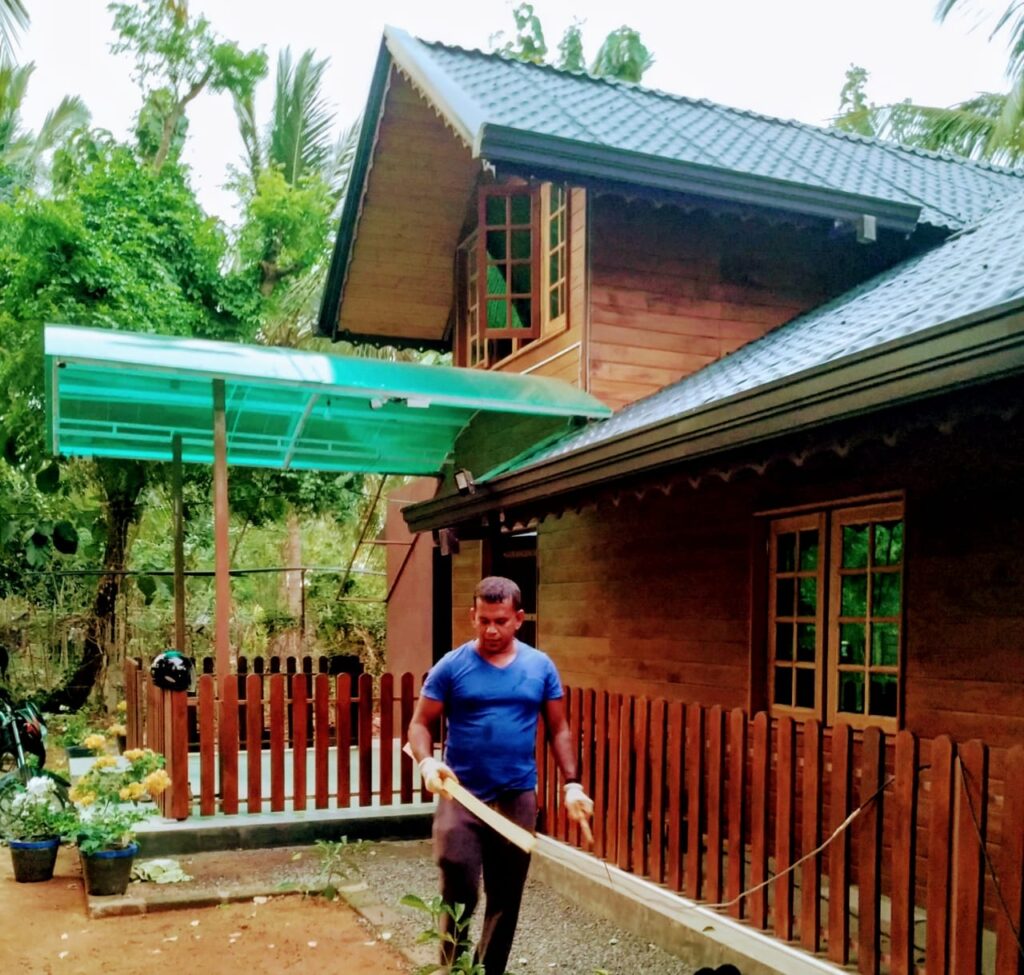 Kamal has built Machcha Lodge using traditional woodconstruction ande decoration. In combination with the brand new modern fittings is offers everything you need for a comfortable stay. The lodge has a beautifull garden where you can pick mangos, papayas and bananas and enjoy the the colourfull tropical flowers. The surrounding rural area is quiet and green. Kamals will take care you experience the best of the Srilankan hospitality and culture.
comfortable rooms with modern bathrooms
wonderfull garden with fruittrees, tropical flowers and vegetables
breakfast with fresh local produce made by the owner
a view over green fields and hills
Rooms
Machcha Lodge offers comfortable private rooms in an authentic atmosphere. Each room has its own modern bathrooms. Everything you need to relax after discovering the many local cultural and natural highlights.
Rates
Rates are around 60 USD / night inclusing breakfast. Fill in the contactform or send an e-mail to get more information before you book. Coming soon: rates for spring and summer 2022
Room 1:
Room 2:
Service
Next to offering everything you need to relax during your stay in this beautiful part of Sri Lanka, Kamal offers guests a range of extra services.
Transport arrangements
Private tours to the local hotspots and hidden treasures
Suggestions for restaurants and excursions